Guanacaste adventure tours – grab an opportunity
to fly over the waterfalls like a Superman
Spend an entire day outdoors with your family, friends, or colleagues in our Adventure Park! It doesn't matter if you are staying in our Hotel Vista Golfo, in Playa Grande, Coco, Tamarindo, Samara, Flamingo, Conchal, or really anywhere around the Guanacaste Area, we can arrange a transfer for you from and to your hotel for you to come and embark on the biggest adventure of your life.
Are you tired of lazy beach vacations where you just lie on the shore and occasionally turn to get an even tan? Then we recommend that you try zip lining in Guanacaste, Costa Rica.
It is a safe and exciting outdoor activity that will make the adrenaline rush to your veins. It doesn't matter if you travel alone, with your significant other, friends, or even children – we have customizable packages for everyone.
Guanacaste canopy zip line tour packages
Canopy tour over 11 waterfalls
We offer you to participate in our one and only 25-cable canopy zip line tour over 11 waterfalls. It is the only tour of such kind that crosses so many waterfalls. The pick-up time is around 6:15 for tourist from Guanacaste hotels. It is a 2,5-hour drive from there to the forest. On your journey, you will pass 25 zip line cables, 2 easy rappellings, and a suspended bridge. In the end, you will get a pleasant reward – an opportunity to refresh in a natural pool under the waterfall surrounded by a dense jungle forest. A short lunch in a local restaurant will await you after that. You will also get an option to fly like a Superman on 2200 ft. long cable for an additional fee.
Superman zip line tour Finca Daniel
If so far our Guanacaste, Costa Rica activities seem not adventurous enough for you, try our Finca Daniel zip line tour in the Golden Mountains with an incredible view over the Gulf of Nicoya. It is designed to fit the wildest desires of any daredevil. The trip includes 13 cables one of which is the longest one in the country – you will travel 700 meters in one minute (with an option to fly Superman-style). The pick-up time is 6:15 am from any hotel in Guanacaste area. In 2,5 hours you will be on location. After the tour, you will get a complimentary fruit plate to replenish.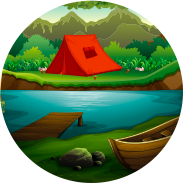 Mega Adventure Mix Tour
Another one of our Guanacaste Costa Rica excursions is the Mega adventure mix tour. It includes 8 cables, 17 elements of the high rope course, a 750-meter super Superman slide, Tarzan swing, and rappelling – all in one tour!