SUMMARY
Although it doesn't exude the same degree of luxury as other sporty sedans, the 2022 Acura TLX drives through as a strong competitor in the market. It comes with a set of powertrain options and standard features that help create exciting driving experiences. As always, the brand's All-Wheel-Drive system is at its best as it provides all models with a performance that's tough to beat. This 2022 Acura TLX review will look into the specs and features that make this car a great choice for drivers who want to spice things up while staying practical.
LATEST
The TLX returns for the 2022 model year without any major changes made to its lineup of features or any design elements. Other than news regarding other products under the Acura brand, there's nothing regarding any planned changes to the Acura TLX.
ESTIMATED PRICE
The 2022 Acura TLX price point depends on the packages and features you wish to include with your car. The base TLX model, alongside the Technology and A-Spec, comes with a choice between FWD or AWD drivetrains. The Advance, Type S, and Type S Performance packages come with AWD as standard. The roster of 2022 Acura TLX colors numbers 6 different colorways with certain options exclusive to specific packages. Some examples include Tiger Eye Pearl, Apex Blue Pearl, and Modern Steel Metallic. Below is our 2022 Acura TLX cost table detailing the starting MSRPs of each different package:
| | |
| --- | --- |
| Trim (Drivetrain) | MSRP* |
| 2022 Acura TLX (FWD) | $38,900* |
| 2022 Acura TLX (AWD) | $41,100* |
| 2022 Acura Technology (FWD) | $42,900* |
| 2022 Acura Technology (AWD) | $45,100* |
| 2022 Acura A-Spec (FWD) | $45,650* |
| 2022 Acura A-Spec (AWD) | $47,850* |
| 2022 Acura Advance (AWD) | $49,900* |
| 2022 Acura Type S (AWD) | $53,700* |
| 2022 Acura Type S Performance (AWD) | $54,500* |
The 2022 Acura TLX lease price can be found on their official site regarding the company's leasing program. From there, buyers can make use of benefits and perks that make financing your dream car a lot easier. Make sure to check their page and your preferred car dealer to ensure you're getting the best deal out of your purchase.
MACHINE PERFORMANCE
The 2022 Acura TLX specs sheet shows that 2 powertrain options are available for buyers to choose from. The first of these options is the 2.0-Liter Turbocharged 4-Cylinder Engine that's available to all packages below the Type S and Type S Performance. The 2022 Acura TLX horsepower is noted at around 272 horsepower and a torque output of 280 pounds-feet. The Type S and Type S Performance gets an upgraded powertrain: A 3.0-Liter Turbocharged V6 Engine. It's capable of outputting around 355 horsepower and a torque output of 354 pounds-feet of torque. FWD and AWD drivetrain options are available, although all models beyond the A-Spec package come with AWD as standard. All models are equipped with a 10-Speed Automatic Transmission with Paddle Shifters.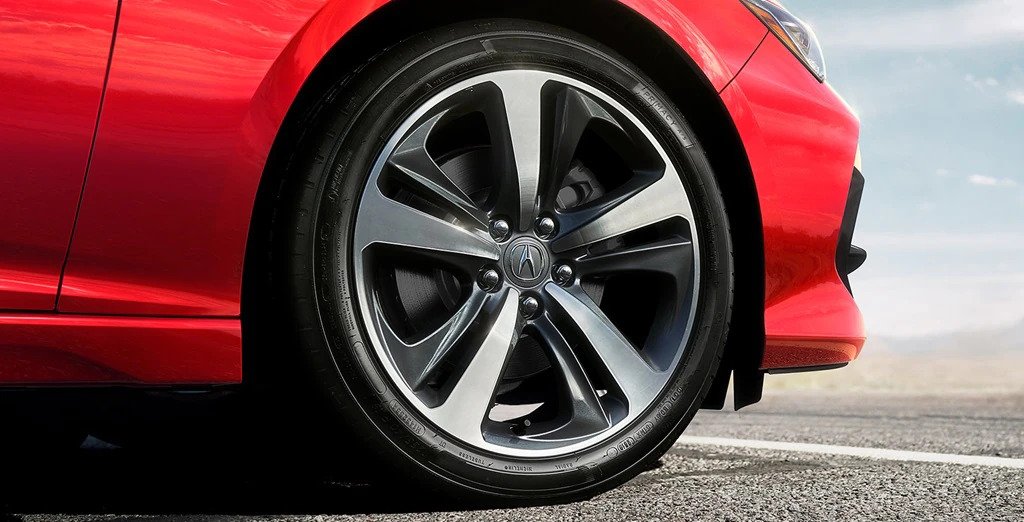 FUEL EFFICIENT & ACTUAL MPG
The fuel efficiency scores of the 2022 Acura TLX have already been released by the EPA. The FWD models are the most efficient of the lineup with the base TLX and Technology configurations pushing the Highway/MPG rating to 31. The A-Spec and Advance models see a 1 MPG decrease across all categories possibly due to the additions that come with the package. The Type S and Type S Performance, using a V6 engine instead of the 4-Cylinder powertrain, is the least efficient model when it comes to fuel usage. Each of the 2022 Acura TLX configurations has been rated by the EPA. The results are in the table below:
| | | | |
| --- | --- | --- | --- |
| Trim Mileage Estimates | City/mpg | Highway/mpg | Combined/mpg |
| Acura TLX (FWD) | 22 | 31 | 25 |
| Acura TLX (AWD) | 21 | 29 | 24 |
| Acura TLX Technology (FWD) | 22 | 31 | 25 |
| Acura TLX Technology (AWD) | 21 | 29 | 24 |
| Acura TLX A-Spec (FWD) | 22 | 30 | 25 |
| Acura TLX A-Spec (AWD) | 21 | 29 | 24 |
| Acura TLX Advance | 21 | 29 | 24 |
| Acura TLX Type S | 19 | 24 | 21 |
| Acura TLX Type S Performance | 19 | 24 | 21 |
INTERIOR, SOLACE & BAGGAGE
Acura's work on the 2022 Acura TLX interior shows off the brand's creativity when it comes to composing detailed designs. The sporty cabin can fit 5 people comfortably within standard sports seats available on all models. The material work done on the seat covers range from Leatherette to Perforated Milano Premium Leather. Overall, the passenger volume of the Acura TLX measures up to 93.4 cubic feet. The cargo capacity of the Acura TLX amounts to 13.5 cubic feet. This is just enough for a few small bags and items, a capacity that should be good for urban driving.
TECHNOLOGY
All models of the 2022 Acura TLX come with a 10.2-inch HD Dual-Content Center Display paired with a 7-inch Color Multi-Information Display. The Advance models see an upgrade to a 10.5-Inch Head-Up Display. Android Auto and Apple CarPlay integration are standard for all models with Bluetooth features made available for streaming and wireless phone usage. Drivers will also get access to the AcuraLink Connected Services which includes Wi-Fi hotspot capabilities and other features. The base TLX comes with the Acura Premium Audio System which is composed of 10 speakers. The Technology package gets the ELS Studio Premium Audio System which ups the number of speakers to 13. Lastly, the ELS Studio 3D Premium Audio System comes with a 17-speaker layout and is tuned to elevate your music to the next level.
SAFETY
The NHTSA, a trusted authority in car safety ratings, gave the 2022 Acura TLX a score of 5-stars. Models come with a set of safety and driver-assistive features, some of which are available through the brand's AcuraWatch safety system. Some safety features included are Collision Mitigation Braking systems, Adaptive Cruise Control, Traffic Jam Assists, and Stability/Traction Controls. There are also additional safety features only available on higher-end packages such as a Surround-View Camera System and Blind Spot Information System. A Head-Up Warning and Rear Cross Traffic Monitor is also available starting from the Technology package of the TLX.
WARRANTY
Acura is quite generous with their warranty program as they offer one of the longest warranty coverage plans for their car's powertrain. Their limited warranty program spans 4 years or the first 50,000 miles driven, whichever comes first. Next is their powertrain warranty which lasts 6 years with a mileage limit of 70,000 miles driven. The company does not offer any packages or perks that come with complimentary scheduled maintenance.