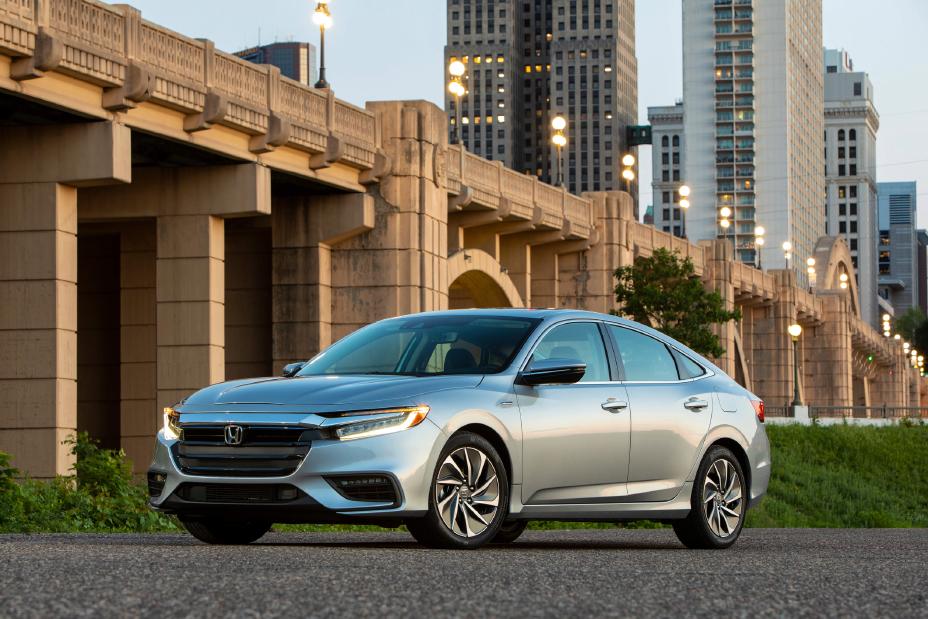 SUMMARY
Known for the smooth ride experience and its outstanding fuel efficiency, the 2022 Honda Insight Hybrid is a must-have for those who want a mix of both style and useability. It comes with many premium features and is built to rival other hybrid sedans on the market through both looks and performance. Acceleration can be a bit dull, but it offers some pristine handling in exchange for that. This 2022 Honda Insight Hybrid review will look into the specs and features that make it a prime choice for budget-conscious drivers.
LATEST
In terms of the Hybrid lineup, Honda has removed the option for the LX trim level. This means that the upscaled EX model will be the new base while the Touring model remains the same as in previous years. No changes were made to the car's design and the features it comes with.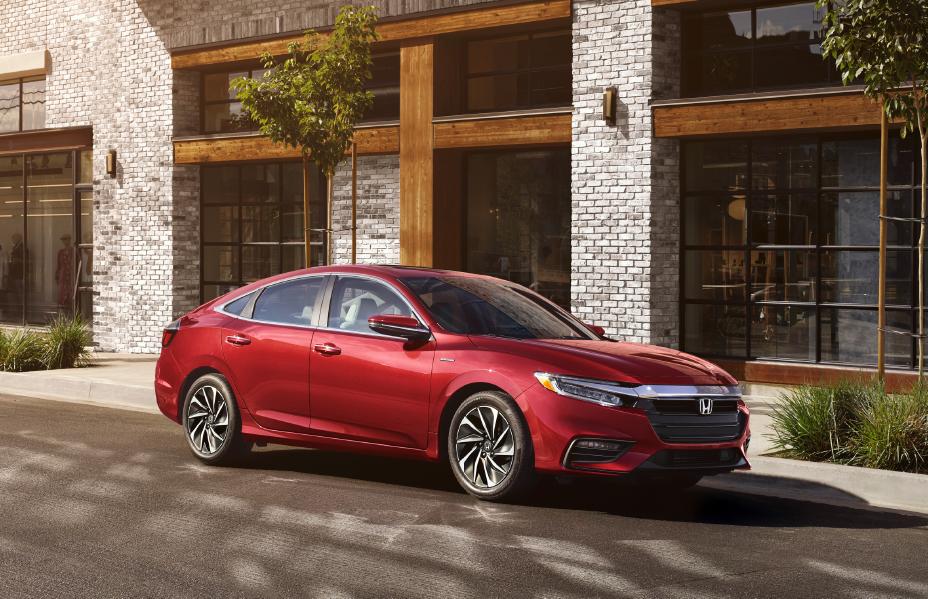 ESTIMATED PRICE
Currently, the 2022 Honda Insight Hybrid price dances around the 25k mark up to above $29,000. The 2 trim levels available for the Hybrid lineup of the Honda Insight are the EX and Touring levels, differing mostly in standard features and technology offerings. The Touring trim level adds premium features such as a Moonroof and a Premium Audio System. For the roster of 2022 Honda Insight Hybrid Colors, choices include Lunar Silver Metallic, Radiant Red Metallic, and Cosmic Blue Metallic. Overall, there are 6 different colorways to choose from. Below is our 2022 Honda Insight Hybrid cost table which details the different MSRPs of the trim levels available:
| | |
| --- | --- |
| Trim (Drivetrain) | MSRP* |
| 2022 Honda Insight EX | $25,760* |
| 2022 Honda Insight Touring | $29,790* |
Looking for more affordable options in buying your own Honda Insight Hybrid? You may want to consider taking the deals available via the company's leasing program. The 2022 Honda Insight Hybrid lease price is available on their official website alongside other financing options and deals. Make sure to check these out and with your preferred car dealer to ensure you're getting the best out of your money.
MACHINE PERFORMANCE
The 2022 Honda Insight Hybrid specs mentions the gasoline 1.5-Liter Atkinson 4-Cylinder powertrain which is supported by an AC electric motor. The gasoline engine can produce a power output equating to 107 horsepower and a torque output of 99 pounds-feet. The electric motor supporting the engine is capable of 129 horsepower and a torque output of 197 pounds-feet. Overall, the hybrid system produces a hefty output of 151.5 horsepower. Its powertrain is paired with an Electronic Continuously Variable Transmission or e-CVT system that comes with a Sport Mode and Deceleration Selectors. All trim levels are available in front-wheel drive setups.
BATTERY LIFE
The Hybrid system of the Insight makes use of a Lithium-ion Battery Pack that's used in powering two-motor system. These high-voltage batteries can be recharged with the car's regenerative braking system which harvests the energy produced by the brakes during use.
FUEL EFFICIENT & ACTUAL MPG
When it comes to fuel efficiency ratings, Hybrid powertrains are sure to win over traditional powertrain options. The EPA has given both trim levels of the 2022 Honda Insight Hybrid glowing MPG scores with the EX leading with an impressive 52 Combined/MPG. The Touring with its enhanced performance capabilities takes the fuel efficiency down a few notches with a Combined/MPG score of 48. Both models have a fuel tank capacity of 10.6 gallons and take in Regular Unleaded. Below are the MPG Scores received by both trim levels of the 2022 Honda Insight Hybrid:
| | | | |
| --- | --- | --- | --- |
| Trim Mileage Estimates | City/mpg | Highway/mpg | Combined/mpg |
| 2022 Honda Insight EX | 55 | 49 | 52 |
| 2022 Honda Insight Touring | 51 | 45 | 48 |
INTERIOR, SOLACE & BAGGAGE
Honda has emphasized its focus on elegance and savvy looks with its work on the 2022 Honda Insight Hybrid interior. The spacious passenger cabin is composed of materials that give it a luxurious feel that's slightly held back by cheaper components used on certain surfaces. Passenger capacity is plentiful with 5 passengers being the maximum within 97.6 cubic feet of space. With the Touring model, passenger volume is slightly decreased to 94.7 cubic feet. The Cargo capacity situation on the Honda Insight Hybrid is similar to other hybrid sedans on the market right now. Cargo volume equates to 15.1 cubic feet on the EX and 14.7 cubic feet on the Touring trim level. The rear seats can be folded completely flat to squeeze in some extra items should you need to.
TECHNOLOGY
As with any of Honda's vehicles, the infotainment suite of the Insight Hybrid is one that's packed with features. Both models use an 8-inch touchscreen for the user interface which comes with customizable feature settings. Android Auto and Apple CarPlay are both compatible with the infotainment suite and are supplemented by Bluetooth features for both hands-free phone usage and streaming. The car features a Speed-Sensitive Volume Compensation system, adjusting music volume according to exterior noise. HondaLink is available on the Touring model to control certain features via a smartphone app. The audio system on the EX model is an 8-speaker setup that produces an output of 180 watts. On the Touring, this is replaced with a 10-speaker premium audio system that comes with an integrated subwoofer and raises output to 450 watts.
SAFETY
Honda's Insight Hybrid has garnered glowing reviews from the NHTSA, scoring a 5-star rating from the safety authority. This is all thanks to the robust safety and driver-assistive suite that comes with the Honda Sensing Package. Some standard features found on both models include a Collision Mitigation Braking System, Adaptive Cruise Control Technology, Lane Keeping Assists, Lane Departure Warnings, a Traffic Sign Recognition System, and Vehicle Stability Assists with Traction Control.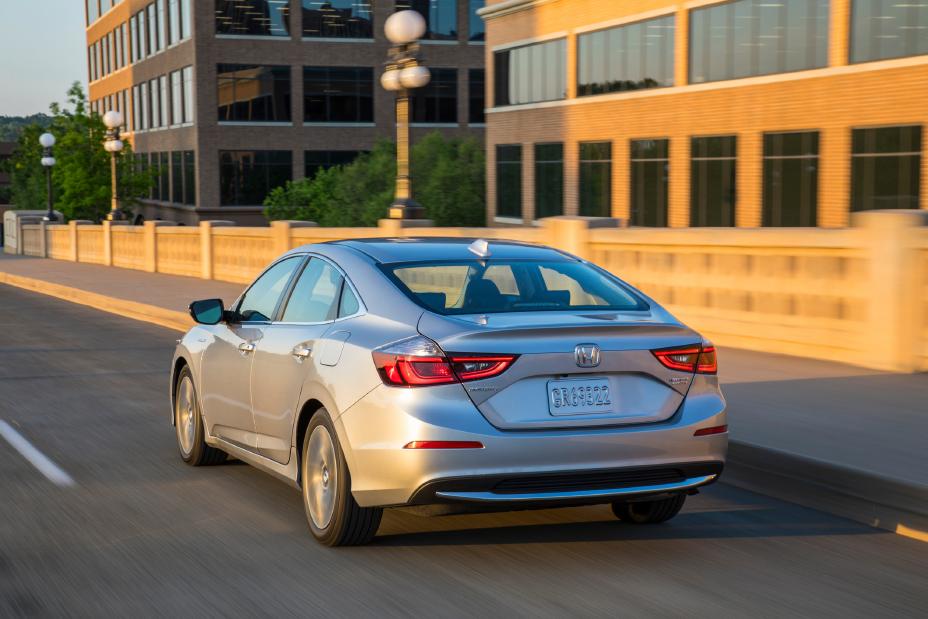 WARRANTY
Honda's terms on warranty packages and protection periods are quite average when compared to the rest of the pack. Their limited warranty plan lasts 3 years or the first 36,000 miles driven, whichever comes first. Next is their standard powertrain warranty which spans 5 years with a mileage limit of 60,000 miles. Since this is a Hybrid vehicle, it comes standard with a Hybrid Component warranty which can be availed of for 8 years or the first 100,000 miles driven. The company does not offer any package or plan that includes complimentary scheduled maintenance as a perk.