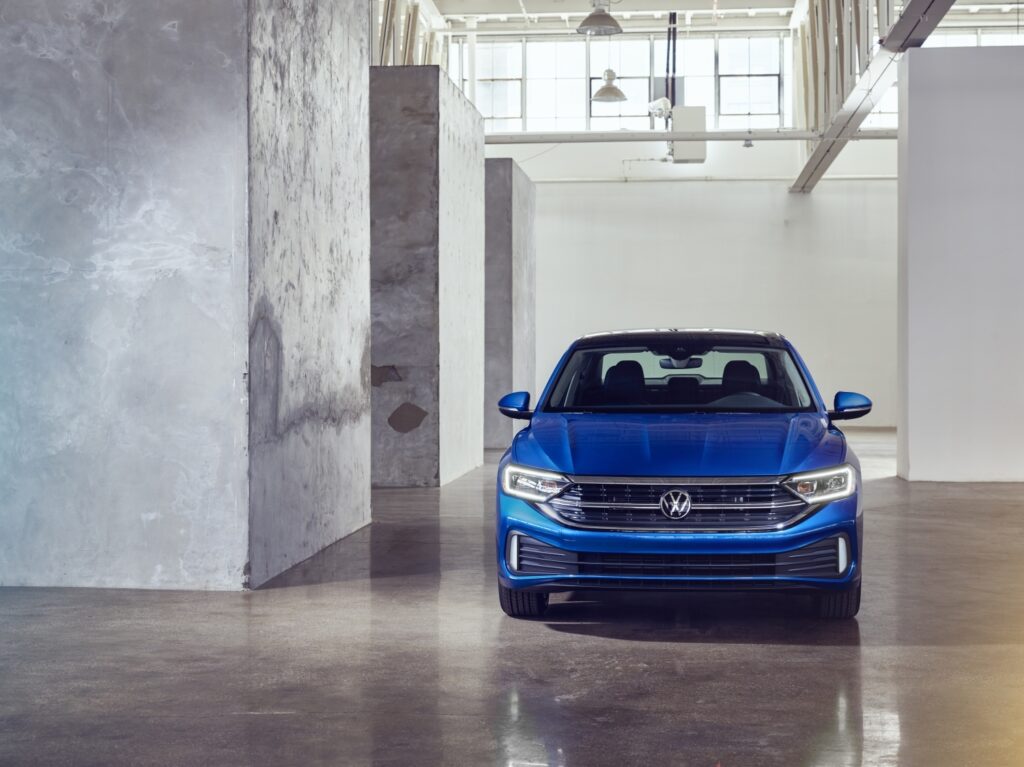 SUMMARY
The 2022 Volkswagen Jetta has been refreshed for 2022 model year, making its debut in US Markets just this August. Volkswagen have added some modifications to the engine, improving many aspects when compared to the previous iteration. Fuel efficiency and performance have seen a slight upgrade, along with some alterations to its styling and some new features to boot.
LATEST
The 2022 generation of the Jetta has its exterior tweaked, along with some new standard features and optional packages. The engine has also been upgraded, replacing the previous 147 horsepower 1.4-liter turbo four with a 1.5-liter turbocharged four-cylinder engine. Standard tech has also been updated with an 8-inch digital gauge cluster, as well as some driver-assistance systems.
ESTIMATED PRICE
This new iteration of the VW Jetta comes with 4 trim levels: S, Sport, SE, and SEL. The Jetta S is priced at $20,195* and is the standard model. Coming next is the Jetta Sport, with the six-speed manual being priced at $21,095* and the automatic model being $21,895*. The Jetta SE comes only in automatic, priced at $23,795*. Lastly, the Jetta SEL is expected to be around the $27,795* mark.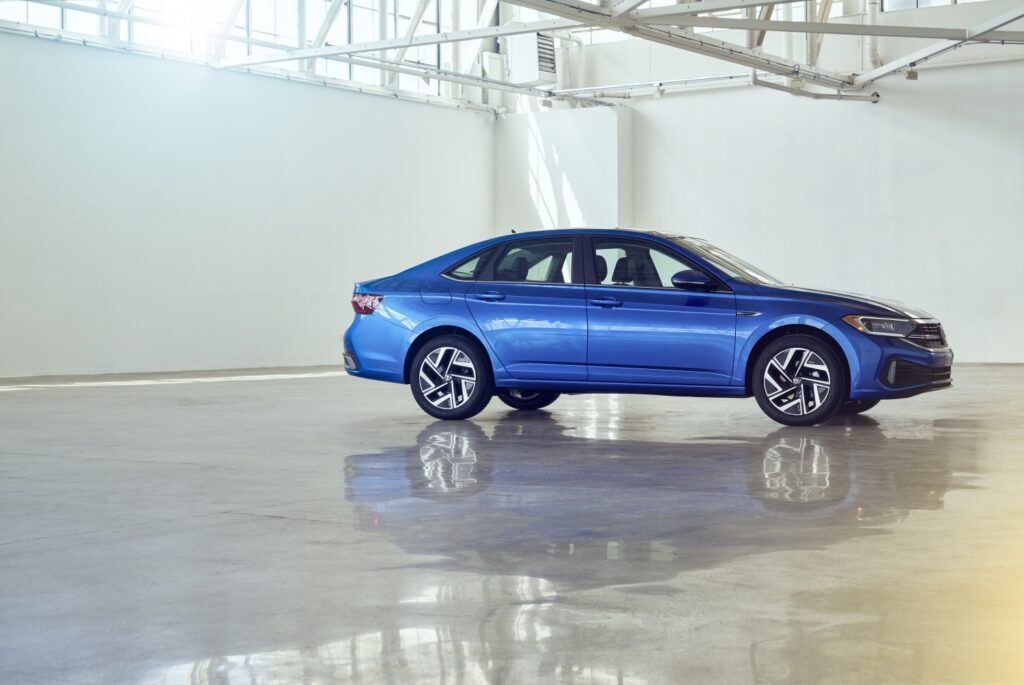 MACHINE PERFORMANCE
All models of the VW Jetta are set to front-wheel drive, equipped with a 1.5-liter turbocharged four-cylinder engine. It is capable of 158 horsepower and a torque level of 184 pounds-feet, with an improvement of 11 horsepower and a consistent level of torque from the previous engine. A limited-slip differential channels the engine's power to the front. Transmissions offered include the standard six-speed Manual, with an eight-speed automatic transmission being an option for buyers. Acceleration speeds have yet to be announced, so we'll be updating you when they're released.
The handling of the 2022 Jetta definitely feels quite light, but it won't be exactly the most precise feeling one. It should be on par with the handling of the 2021 Jetta, with much of the same expected with braking performance. The company has not yet disclosed any information on the brake's rotor size and if they're making any changes to it. It's likely that the other trims, such as the Sports or SE trims, might get a different set of brakes from the standard Jetta S. Nothing has been confirmed though by Volkswagen themselves.
FUEL EFFICIENT & ACTUAL MPG
EPA ratings for the standard Jetta S have set it at 29 MPG/City, 43 MPG/Highway, and 34 MPG/Combined. The eight-speed model has some improvements with its fuel economy, being rated at 31 MPG/City, 41 MPG/Highway, and 35 MPG/Combined. The SE and SEL models differ in their ratings, with the automatic versions with estimated ratings of 29 MPG/City, 40 MPG/Highway, and 33 MPG/Combined. The EPA has stated that it is possible for buyers to save up to $1,500 in fuel expenses over five years of use. Its total fuel capacity is also expected to stay the same at about 13.2 gallons.
INTERIOR, SOLACE & BAGGAGE
The 2022 VW Jetta's interior design is quite classy, with an ample amount of passenger space available. The driver's visibility is excellent, with the cabin being tailored towards the experience of drivers. Of course, the interior features get better as you go up higher on the available trims. Such features include ambient lighting which is customizable, wireless charging capabilities, automatic climate control systems, and even heated and ventilated leather front seats for the top-class models.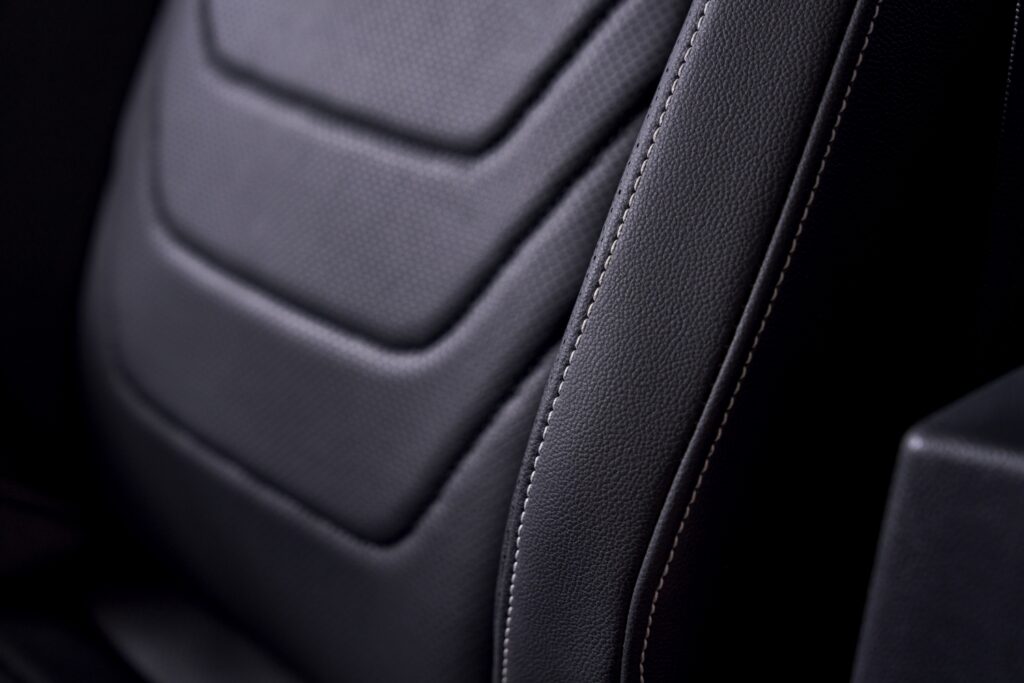 A new steering wheel design is present, with additional control buttons available on the wheel. Most elements of the passenger cabin are manufactured from hard plastics, but they do seem to be used to good effect. The seats themselves come cloth-covered, with adjustments being done manually through levers. Other interior functions such as air-conditioning and cruise control stay the same as the previous model.
Passenger space on the Jetta is still manageable at 5 people, with both rows having decent headroom and legroom for all riders. The car's dimensions also remain the same as the predecessor, so we expect much of the same ride experience. The Jetta also boasts 14 cubic feet of cargo space, able to stash about 7 carry-on bags in the rear trunk. With the back seat folded, it's able to carry up to 18 bags overall. This is quite an advantage in space over other Compact Sedans on the market today. Even interior storage is quite spacious, with various door pockets and a center bin available for smaller trinkets.
TECHNOLOGY
All models of the 2022 Jetta come with a touchscreen-based infotainment system, integrated with Android Auto and Apple Carplay compatibility. Volume and tuning are still done by physical knobs, with other infotainment interactions being done through gesture controls. A 4-speaker sound system is installed, with a 9-speaker premium sound system being available on higher trim levels. The Jetta also comes with Mobile hotspot capability, although it is limited by a subscription data plan. Wireless charging capabilities are only available for the SE and SEL trim levels, along with satellite radio capabilities and a navigation system installed.
SAFETY
The Jetta comes with a variety of different driver-assistance technologies. New features are also available such as adaptive cruise control and lane-keeping assist systems. Other standard features on all Jetta models include Forward-collision warning and automated emergency braking capabilities, as well as blind-spot monitoring and rear cross-traffic alert systems. The adaptive cruise control has also been updated with stop-and-go technology. The crash resistance of the previous generation has been highly remarked by safety testing institutions, like the IIHS and NHTSA. We expect much of the same safety capabilities, especially with the added features and systems onboard.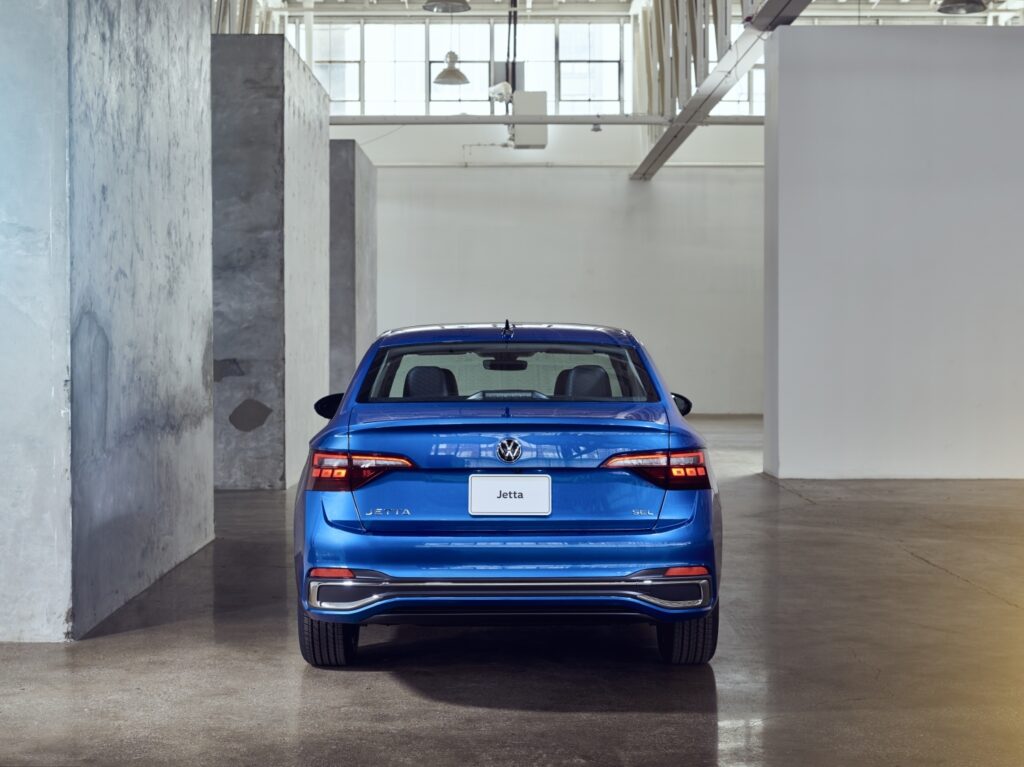 WARRANTY
Volkswagen is quite generous with its limited warranty plans, but are quite below the curve with their powertrain coverage. The limited warranty is covered for four years or the first 50,000 miles driven, whichever comes first. Powertrain warranty lasts for the same time, four years or the first 50,000 miles. Complimentary maintenance is available and is covered for two years or 20,000 miles.