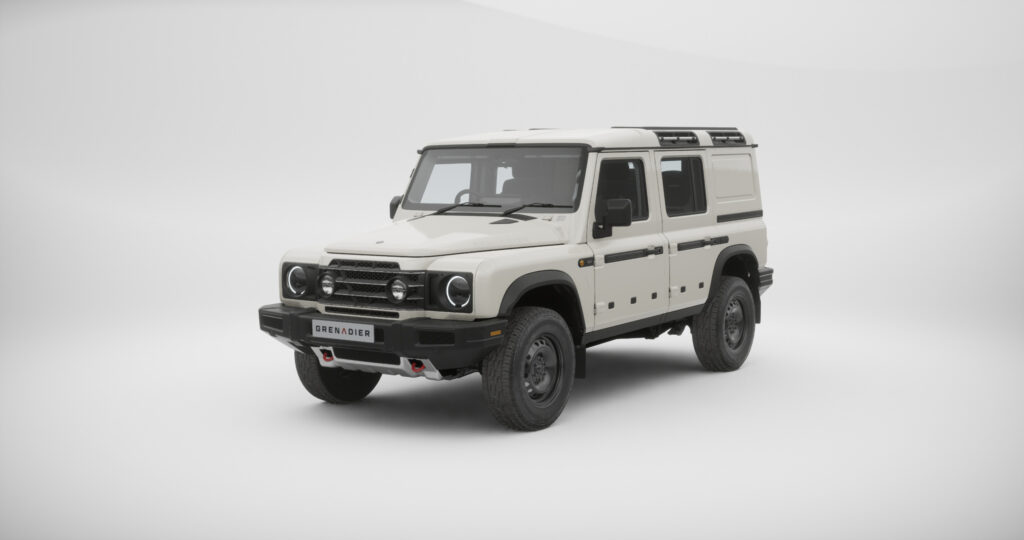 There is a great hustle for the arrival news of the new Defender-Esque INEOS Grenadier in the U.S markets. Questions like when it will arrive in the U.S? What will be the price? What will be the specs and traits?  are frequently being asked and searched as well on Google and social media platforms. So, the boxy shaped off-road SUV Grenadier equipped with a BMW's 3 liter inline 6 engine with only gas option shall arrive in the U.S markets by the start of summer 2023
The off-road boxy SUV has a pretty much resemblance with the Land Rover Defender as the owner of the INEOS a U.S based chemical company, Mr. Radcliffe was an enthusiastic admirer of defender Land Rover.
As the news breaks out that the defender has stopped the production of Land Rover SUV,  Mr. Radcliffe decides to purchase the rights and after a legal battle that reveals that defenders don't have the legal rights to the shape and style of the Land Rover, INEOS takes its step to the production of the Grenadier.  We now have the news regarding the arrival of grenadier in the market.
The INEOS Grenadier in the U.S will lack the diesel option as stated by Greg Clark,  the Head of Commercial operations for North America that there wasn't enough of the business case for INEOS to provide grenadier with the diesel powertrain as provided in all the other markets. So, Americans will only have the SUV grenadier with the gas option. While, the gearbox will come from ZF and INEOS has tied up with Magna Steyr for the development and testing of the SUV grenadier. Speaking about the warranty Mr. Clark said that it is hopeful that grenadier will be provided with the five years/60,000 miles warranty.
Looking forward to the sales of the grenadier in the U.S it is estimated that it would get the pace by the start of summer 2023 but currently, the INEOS is in search of dealers to partner up with and there are chances that the chemical company might linkup with more than one partners in the United States.
The production of INEOS Grenadier will begin in Austria and will be rolling the line towards its customers in Europe. It will reach the United States by 2023 but the deliveries shall be made at the end of the year. The preorders got open for the customers that are pre-interested in the vehicle while the bookings shall be reopened for all of its customers in the upcoming two weeks. However, no such information about the sale price is provided in the market yet but it is much expected to be released in the near future.