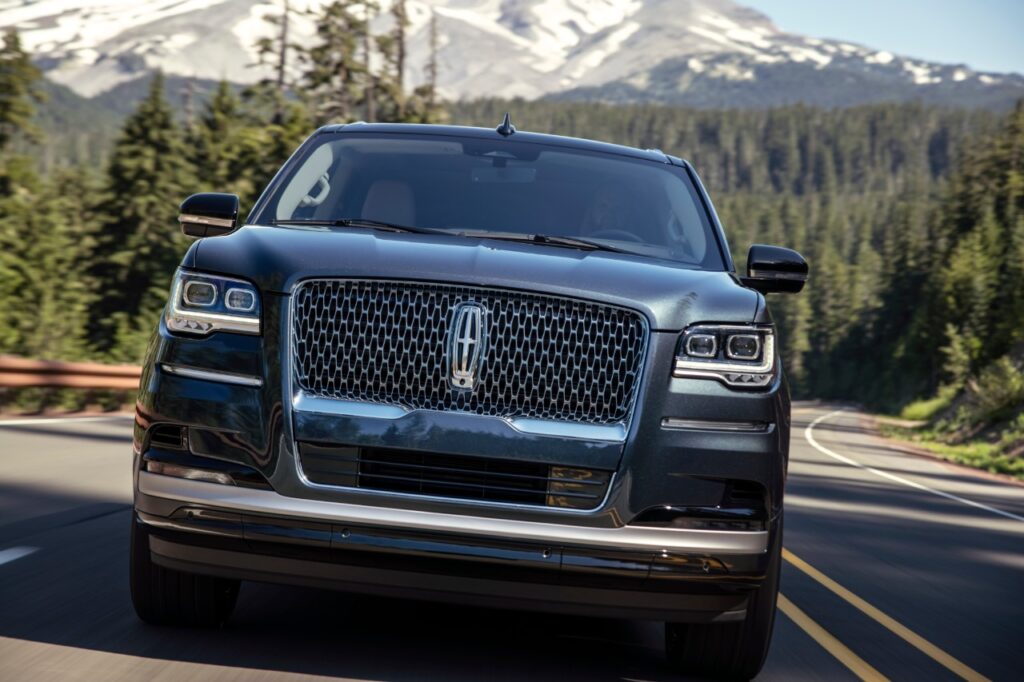 SUMMARY
The Lincoln Motor Company is known for their all-star lineup of SUVs, built for both practicality and luxury. This trend continues onward with the announcement of the new 2022 Lincoln Navigator. This Luxury SUV is outfitted with more than just the typical leather upholsteries, it raises the style factor with the addition of fine-quality materials all throughout the cabin. All these helps to bring this vehicle to a level of refinement that's difficult to capture.
LATEST
A new update to the Navigator's aesthetics gives it a reworked exterior, mostly by the front grille and lighting. The interior cabin has a new infotainment display and comes with a new version of Sync 4. It also comes with an all-new ActiveGlide system for navigation, allowing hands-free usage. Two design themes are also available for the Lincoln Black Label Navigator. The first design is based on Central Park, leaning more to a nature-themed aesthetic. A map of the park's pathways has been laser-etched onto the instrument panel. The second design is based on a sports theme, with a geometric motif and black leather furnishings that come with brandy-colored stitching.
ESTIMATED PRICE
The models offered on the 2022 Lincoln Navigator are expected to be similar to the previous generation: Standard, Reserve, and Black Label. A Long Wheelbase is available for the Reserve and Black Label trims. However, it is expected that the Standard model will have an estimated MSRP of $80,000*. The Reserve and Reserve L are expected to start at $85,000* and $88,000* respectively. Lastly, the Black Label model will likely have an MSRP of about $100,000* and $105,000* for the Long Wheelbase body style.
MACHINE PERFORMANCE
All models of the 2022 Lincoln Navigator come with the same powertrain and transmission combination: A 3.5-Liter Twin-turbocharged V6 and a 10-speed automatic transmission. It is capable of producing 440 horsepower and a torque output of 510 pounds-feet. The 2022 Navigator can come with either a rear-wheel or all-wheel drive setup. It also comes with an Adaptive Suspension system with Road Preview. This helps by sensing bumps on the road through an array of sensors and cameras, effectively reducing bumpy rides into a comfortable cruise.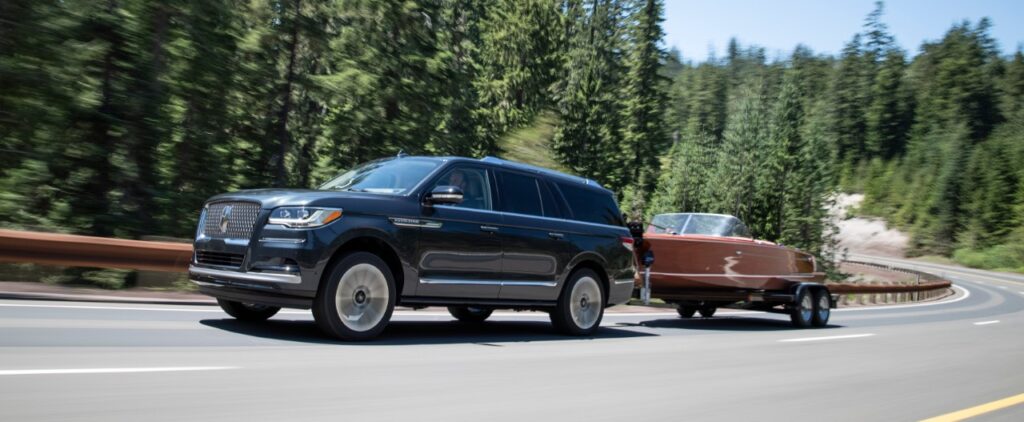 Handling is also optimized by the adaptive suspension by analyzing the driver's braking patterns, acceleration, and steering behaviors. Even with this, some early test drivers express concern on how stiff it feels to turn. The absolute mass of this SUV prevents it from feeling even a bit agile, with the ride quality even being affected by the inclusion of optional 22-inch wheels. Seems that Lincoln may have a bit more work in their hands before the release date.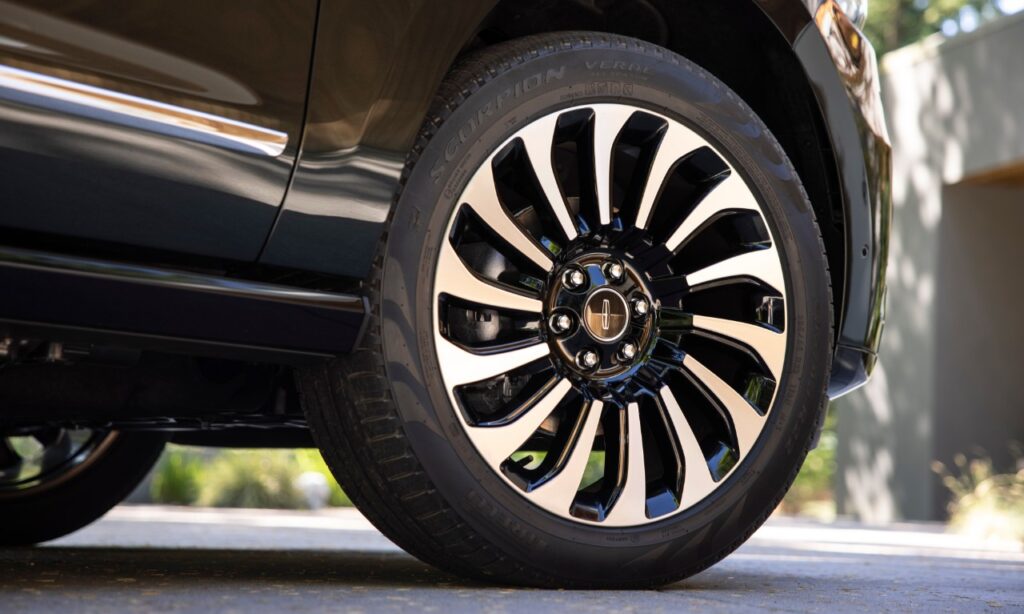 FUEL EFFICIENT & ACTUAL MPG
The downsized V6 engine could benefit the 2022 Navigator by giving out better fuel economy. EPA Ratings for the 2022 Lincoln Navigators describe it as quite a fuel-thirsty vehicle when compared with its contemporaries. Compared to the previous generation's ratings, which were 16 MPG/City and 21 MPG/Highway, its difficult to say whether or not we'll see an actual improvement to the score.
INTERIOR, SOLACE & BAGGAGE
The 2022 Lincoln Navigator emphasizes first-class experiences for its passengers. Its interior is opulent, exuding a luxurious feel through its build materials and features. Massage seats are available for the first and second rows, fitted with a standard heating and ventilation function. The 30-way front seats are able to be customized to the passenger's preference. The rear area also has a digital display which lets the riders there control the seat settings and Tri-Zone Climate Control functions. Riders will also be immersed in a pristinely quiet cabin, achieved through a combination of Active Noise Control, the acoustic laminate glass, and other improvements that are meant to mitigate the noise heard.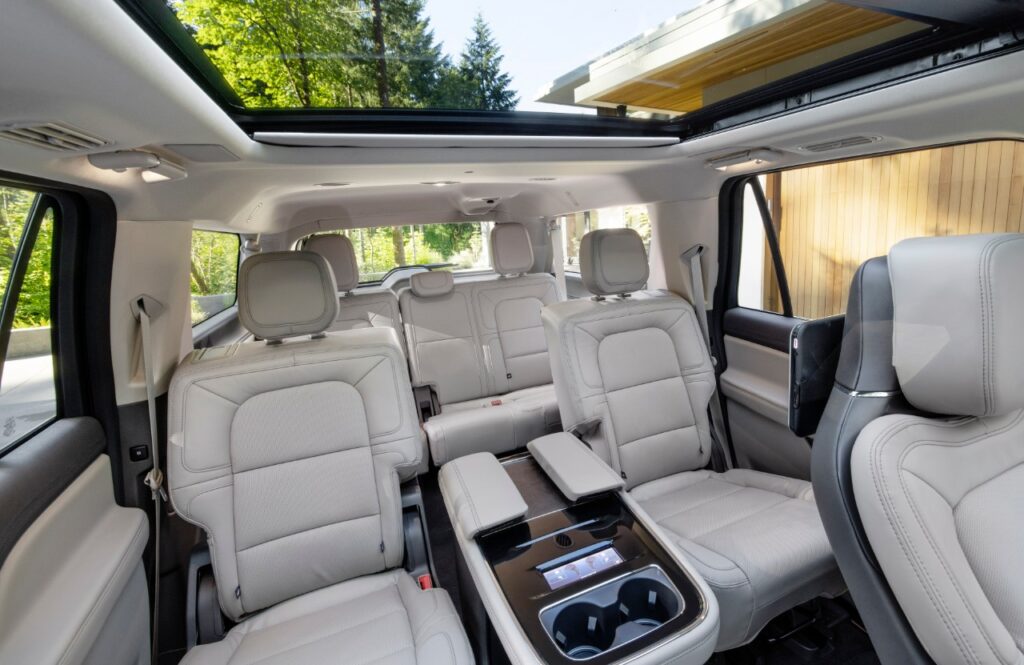 The third row of the Navigator is also splendid, allowing for much more legroom than that of its competitors. The immense size of the vehicle is also a great thing for comfortable drives to vacation spots, but may be a pain for navigating traffic or even parking. The standard wheelbase models can run into a problem with cargo space when all three rows are deployed. Although, the cargo space is quite plentiful with the third row folded up. The long wheelbase models have plenty of room even with the third row being used.
TECHNOLOGY
Audiophiles and music lovers will adore the Revel Ultima 3D Audio System that's mounted onto the Navigator. It has three custom modes that alter 28 speakers that are scattered all throughout the cabin interior. This helps in providing a resonating sound, translating music tracks into a stimulating surround sound experience. The cabin also comes with built-in integration with Amazon's Alexa, allowing drives to use voice commands when navigating the interface. It will also come with Android Auto and Apple CarPlay compatibility, along with a wireless phone charging pad and a whole host of USB ports along all rows of the SUV.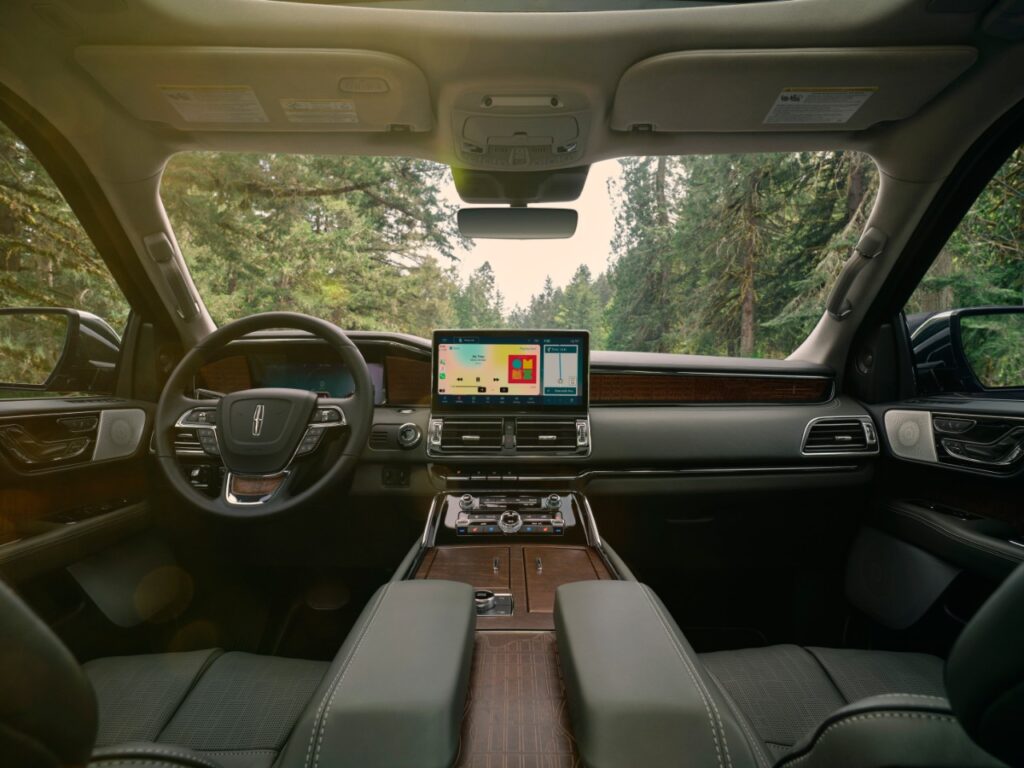 If you're planning on hitching the Navigator up to a trailer, the Trailer Reverse Guidance system will be a big help. This allows for an easier time in maneuvering in reverse while hitched to a trailer. It uses 7 cameras to track the environment, while an auto mode allows for fine adjustments and alerts as well.
SAFETY
The Lincoln Navigator makes use of the Co-Pilot360 along with its assortment of driver-assistance features and technologies. The Co-Pilot360 comes with Adaptive Cruise Control, Pedestrian Detection, an Intersection Assist, and even a 360° camera. Upgrade packages add in the ActiveGlide system which allows for more intuitive hands-free controls on the Navigator.
WARRANTY
Lincoln offers a warranty plan that is quite similar to its competition, but is helped with a few additions. The Limited Warranty lasts for 4 years or for the first 50,000 miles driven. The Powertrain warranty spans for 6 years or the first 70,000 miles. For those who are going for the Black Label trim, they'll have access to a complimentary scheduled maintenance plan for 4 years or the first 50,000 miles.