The Toyota bZ4X is Toyota's latest stride in their planned series of battery-electric cars under "Toyota bZ". It comes hot in the tracks of the company's stronger push towards an electrified fleet, responding for a rising demand in electric and hybrid vehicles. They have also envisioned that carbon neutrality will be achievable through products that makes use of efficient and eco-friendly powertrains, which is what they aim for with this new initiative.
The Toyota bZ4X performs quite admirable, having an estimated range of about 250 miles with the XLE front-wheel drive variants. It offers both off-road performance that competes with its rivals, as well as on-road performance that's encapsulates the smooth and fun drive feel of an electric vehicle.
Based on the foundations of the e-TNGA platform, it carries a high-efficiency 71.4-kWh Lithium-ion battery pack for the single motor variant. The dual-motor variant's capacity is increased to 72.8-kWh. This is located under the floor of the car for a lower center of gravity, as well as better handling and rigidity with the car's battery cross-framing structure.
The lightweight structure, partly composed of high tensile steel, allows for a much more agile and responsive EV. Other features that lend to this agility are the enhanced frame components and the front and rear suspensions mounted onto the bZ4X.
The engineers behind this vehicle have also redesigned the accelerator pedal, making it feel smoother when accelerating or decelerating. It is also aided by an intelligent throttle with slip suppression, allowing the driver a greater degree of control on slippery roads. A new AWD system is also available, coming with an X-MODE system, that improves the driving experience further in both comfort and thrill factor. It also features a Grip-Control system that allows it some impressive off-road performance.
The single-motor FWD version produces about 201 horsepower and 195 pounds-feet of torque. The dual-motor has a combined power output of 215 horsepower and an increased 248 pounds-feet of torque. It is reported that the bZ4X can go from 0 to 60 mph in 7.7 seconds with the AWD dual-motor version. The single-motor FWD can go to 60 mph in 8.4 seconds.
The interior is said to be quite spacious, giving its passenger a relaxed ride experience with increased legroom and side-to-side space. A panoramic sunroof is also available, giving a deeper connection with the surroundings around the vehicle.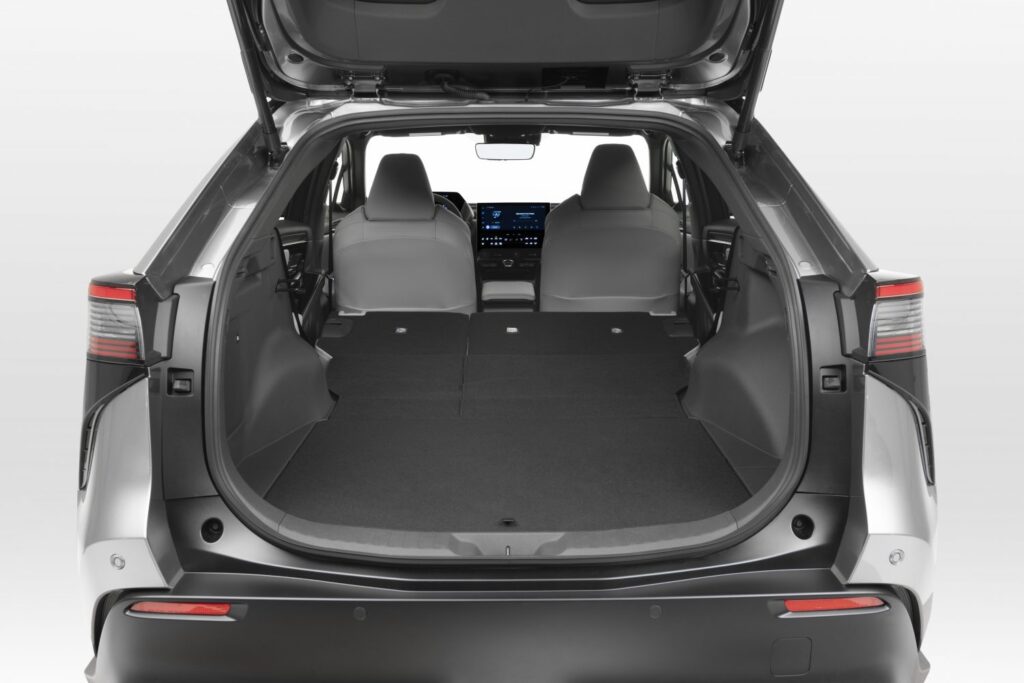 The numerous technologies mounted on the bZ4X can keep any passenger entertained, with an easy-to-use user interface that can be interacted through sight, touch, and voice commands. Navigation systems are also available through the Drive Connect subscription service, displaying information on traffic and even parking spaces in real time. A digital key option allows drivers to use their smartphones to unlock and start their vehicles. Other features include info on charging areas and stations, and info on the driving range.
The Toyota bZ4X is expected to be available by mid-2022, focusing on EV-friendly states and eventually throughout the US.