Dodge is leaning towards their wild and free side with their new customization options for the 2022 Dodge Charger and the Challenger SRT Hellcat Redeye Widebody models. Dubbed the "Jailbreak Models", these add additional personalization elements, color-combinations, and factory-custom options for the Dodge fanbase to tailor their vehicles according to their preferences and style. These models will also come with a unique badge located on the instrument panel, boldly signifying their Jailbreak status.
The Jailbreak series of models are part of Dodge's Never Lift campaign, an event that comes with several launches of new Dodge vehicle models and initiatives. It will be going for the next two years, letting their fans enjoy a long period of releases from the brand.
The Dodge Challenger SRT Hellcat Redeye Widebody models also benefits from a newly revised powertrain, raising the engine's power output to 807 horsepower. It also comes with new options in many different categories. The seats, wheels, brake calipers, exterior badging finish, steering wheels, seat belt, and floor mats can all be customized. Other options are also available such as leather seats, floor mat accents, and seat belts that can come in Hammerhead Grey and other colors.
The Dodge Charger also comes with an astounding variety of choices for the interior and exterior. A whole host of wheel options, exterior stripe colors, brake caliper colors, seats and badging finishes, steering wheels, seat belt and floor mat colors are available for buyers.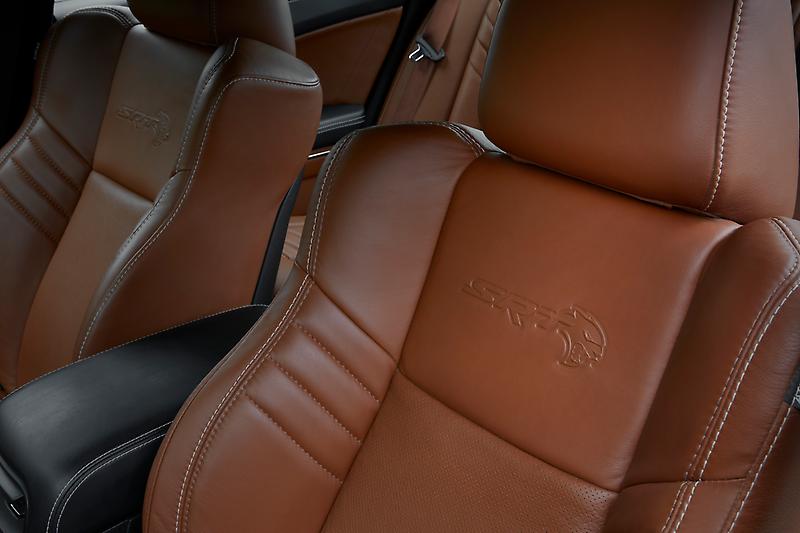 There are also pre-made order combinations that have been set up by the Dodge Product Design Office. These include combinations like Old School and the Brass Funky order combination. Other combinations available are Red Dawn, Yin Yang, The Classic, and others that will be announced further on.
The Old School model sports an F8 Green exterior kitted out with 20-in Warp Speed Satin Carbon wheels. It also sports a Hellcat grille with Satin Chrome finish, badging on the decklid and fender, Gunmetal Grey-colored brake calipers, and a chrome fuel-colored door. The interior is decked out with floor mats and seat belts that have a Hammerhead Grey accent.
The Brass Funky option for the Jailbreak Charger sports a fancier look, making use of a Hellraisin exterior. It also comes with a Brass Monkey front grille, badging on the decklid and fender, and 20-by-11-inch wheels in Brass Monkey color schemes. The interior is fitted with Laguna Leather Seats in Sepia, Floor mats also in Sepia color, suede headliners, a set of carbon fiber bezels, and an Alcantara steering wheel with the SRT logo embedded within the interior. The SRT Packages are some of the most powerful SUVs fielded by Dodge, representing a proud legacy of quality vehicles unrivaled by any other. The Jailbreak initiative furthers Dodge's wide array of choice for buyers, allowing much more expression in each individual car. These packages will be available through associated dealers for a price of $995, with an expected release by Q4 of 2021.