Mazda has debuted a new crossover SUV, the Mazda CX-50, which aims to make waves in the North American market. Jeff Guyton, the President and CEO of Mazda North America, states that the CX-50 was being made to cater to the "active and outdoor lifestyles of customers in this region". It is expected to be fitted with Mi-Drive, the brand's new Drive Mode select feature, which can cater the drive experience according to the road conditions.
The CX-50 is also expected to mount the Skyactive-G 2.5-Liter naturally aspirated petrol engine, with an electrified powertrain and hybrid version being slated for release in the near future. This gives the CX-50 an expected power output of 250 horsepower and 320 pounds-feet of torque, being subject to change as further details are released. It will also come in tandem with a six-speed automatic transmission as standard.
The Mi-Drive system allows for the crossover SUV to adapt to different conditions, even allowing for off-roading and even towing capabilities. It will also be utilizing the latest iteration of the brand's i-Activ All-Wheel Drive system, making sure that the drive experience is as close to natural as possible.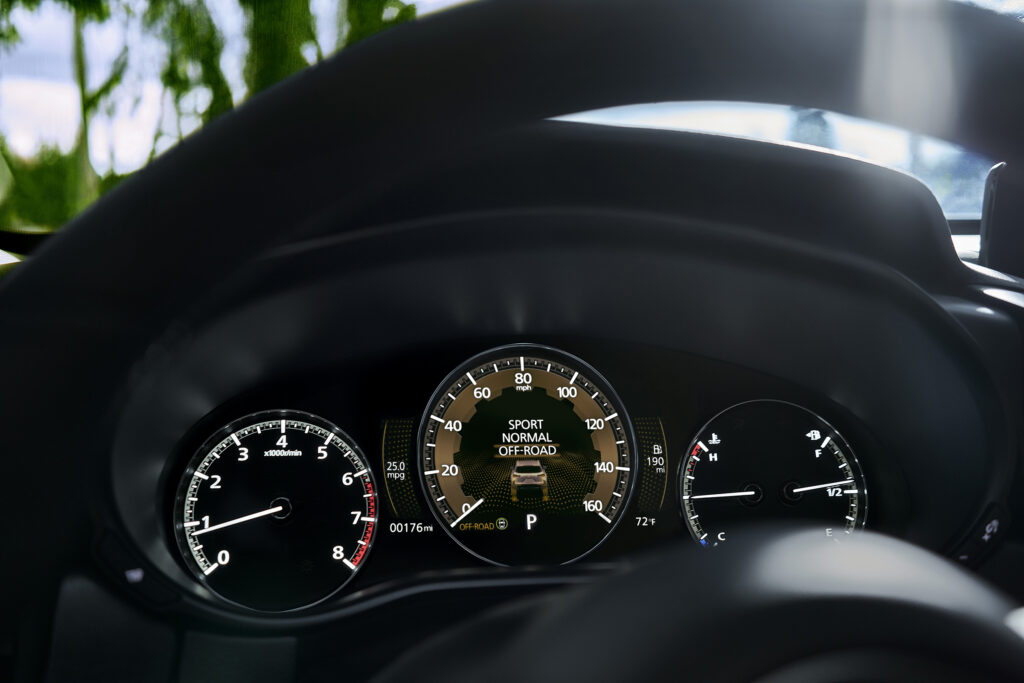 In terms of design, Mazda says that it will be using a new styling expression that gives it an outdoor presence. It attempts to balance the aesthetics of both a refined driving machine, and a rugged off-roader. The interior is planned to be driver-centric, with a layout that improves the driving experience. It will also be the first vehicle of Mazda to use a panoramic moonroof. Color options are also revamped with a new Zircon Sand exterior color and Terracotta interior color scheme.
The production of the CX-50 is expected to start at January 2022, being based in Mazda's new manufacturing plant located in Huntsville, Alabama.