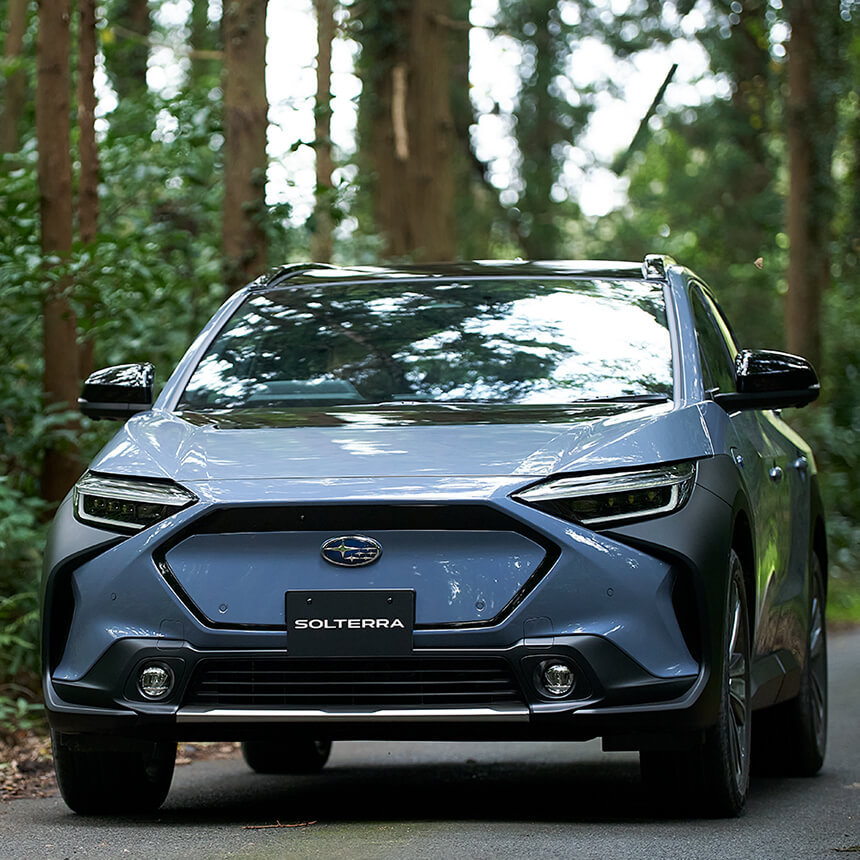 On May 11, Subaru announced the name of their new EV-SUV. Dubbed the "Solterra", it's US debut at the 2021 Los Angeles Auto Show is slated for the 17th of November. Ahead of this schedule, the company has already unveiled it in Japan. They announced during this world premiere that it is planned to be launched in mid-2022. Markets for the Solterra include Japan, the US, Canada, Europe, and China.
Fueled by a collaboration between Toyota and Subaru, the Solterra is the company's first electric vehicle. This crossover SUV already has a twin, the Toyota BZ4X electric SUV which was unveiled earlier last June. Both were developed through the e-Subaru Global Platform, which explains their similarities in chassis and design elements.
Much of the difference that the Solterra has over its Toyota counterpart is through the more traditionally designed front headlights and lower bumper. Its fog lights are also much rounder when compared. Its wheel size options go all the way up to 20-inches, and the exterior design of the roofing can also be customized. Offerings include either a panoramic glass sunroof or metal roofing with solar panels for additional power.
The interior is mostly colored gray, with orange accents on the seats and other surfaces being a nice contrast to it. It also comes with a center touchscreen that comes integrated with Apple CarPlay and Android Auto, and a digital instrument cluster for the driver to use. It will also feature Subaru's first system for fully automated parking assistance, along with further support for smartphone integration with the vehicle's functions.
The Subaru Solterra was announced with an all-wheel drive electric setup that utilizes a dual electric motor setup. The all-wheel drive system takes advantage of the combined expertise of the two companies, driving both front and rear wheels with separate motors.
All AWD models also come with the brand's X-MODE system that's mostly found in their larger SUVs. This seems to place some off-roading capabilities on the Solterra, especially when paired with the Grip Control function that maintains speed while on rugged terrain. A front-wheel drive version is also available, making use of a single electric motor setup for the front wheels.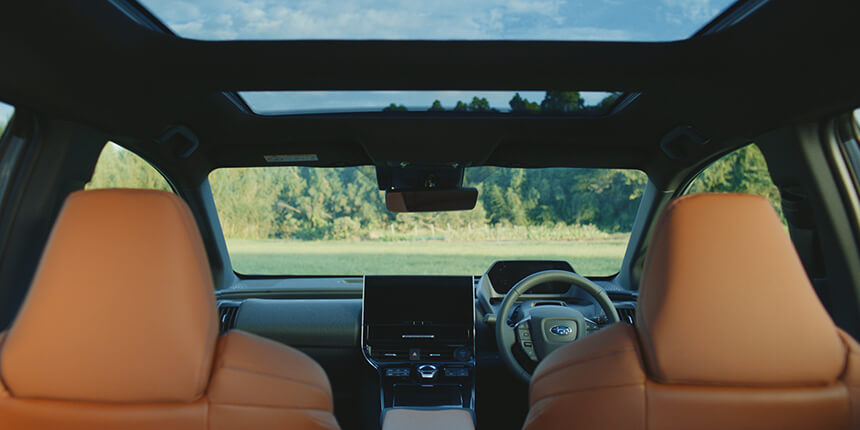 All these systems are powered by a 71.4 kWh battery pack that is compatible with DC quick charging of up to 150kW. It can also charge via an AC Charger, with the maximum output supported being 6.6 kW. The battery's internal structure has also been designed for longevity, maintaining its battery capacity for up to 10 years. All other features of the Solterra, like the heated steering wheel and seats, use up a low amount of power.
Subaru claims that the Solterra can reach 330 miles of electric-only range according to Japanese standards. The all-wheel drive version fares slightly worse with a range of 285 miles. More details regarding the fuel efficiency of the Solterra, along with its MSRP, should come as we get closer to the car's US Market debut.