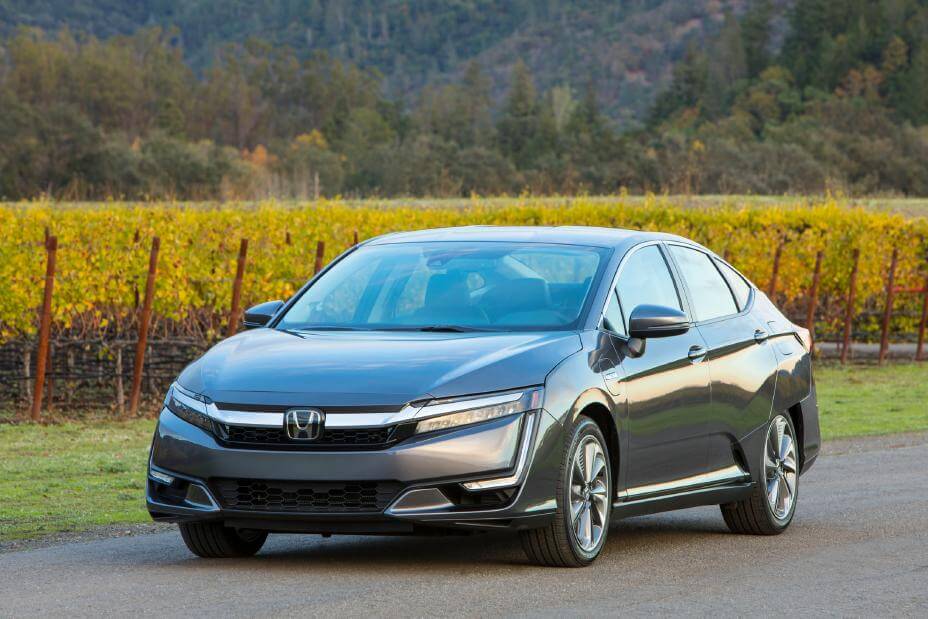 SUMMARY
Honda has now released what's currently the final iteration of their Clarity lineup. With fuel efficiency marks that best the competition, as well as a suite of standard safety features and technologies, this mid-size sedan is best for the family who wants a car for those daily drives. This review on the 2021 Honda Clarity Plug-in Hybrid will look into the various specs and features that make up this sedan.
LATEST
Along with its Fuel Cell counterpart, the 2021 Honda Clarity Plug-in Hybrid will be the last production models made for the Clarity series. Honda has decided that no further additions will be made after this 2021 model.
ESTIMATED PRICE
The price of the 2021 Honda Clarity Plug-in Hybrid, and its upgraded Touring model, are listed on the table below.
| | |
| --- | --- |
| Trim (Drivetrain) | MSRP* |
| 2021 Honda Clarity Plug-in Hybrid | $33,400* |
| 2021 Honda Clarity Touring | $36,600* |
Buyers who wish to lease out the 2021 Honda Clarity Plug-in Hybrid can avail of certain plans set in place by Honda. Of course, prices tend to differ depending on where you are in the US. Make sure to check in on their official site in order to see what local deals are available for you to take advantage of.
MACHINE PERFORMANCE
Official machine specs on the 2021 Honda Clarity Plug-in Hybrid states that it makes use of an Inline 4-Cylinder engine that is capable of 103 horsepower and 99 pounds-feet of torque. As a Plug-in Hybrid, it also makes use of an AC Permanent-Magnet Synchronous Electric Motor in order to improve its overall performance. This electric motor is capable of a power output of 181 horsepower and 232 pounds-feet of torque. Honda has not released any official information on the 0-60 time of the 2021 Honda Clarity Plug-in Hybrid. However, we do know that it comes with a set of power-assisted ventilated disc brakes which should provide it with some sound braking power. Both models also come fitted with a set of 18-inch Hybrid Aerodynamic Alloy Wheels, as well as a set of Michelin All-Season Tires.
BATTERY LIFE
The battery pack onboard the Clarity Plug-in Hybrid has a capacity of 17 kWh, with an onboard 6.6kW Charger. In terms of charging time, the company states that it takes 2.5 hours to fully charge the batteries on a 240v outlet. If on a 120v outlet, which is common in homes, charging will take about 12 hours to complete.
FUEL EFFICIENT & ACTUAL MPG
Both models of the 2021 Honda Clarity Plug-in Hybrid aim at providing driver great fuel economy, having scored great MPG ratings from the EPA. Below are the respective fuel efficiency ratings of both models:
| | | | |
| --- | --- | --- | --- |
| Trim Mileage Estimates | City/mpg | Highway/mpg | Combined/mpg |
| 2021 Honda Clarity Plug-in Hybrid | 44 | 40 | 42 |
| 2021 Honda Clarity Touring | 44 | 40 | 42 |
As seen above, both models have scored the same EPA ratings in all categories. Estimates on the range of the 2021 Honda Clarity Plug-in Hybrid gives it a combined gas-electric driving range of about 340 miles. It also has an all-electric driving range of 47 miles, which make it quite respectable even when just running on its electric motors.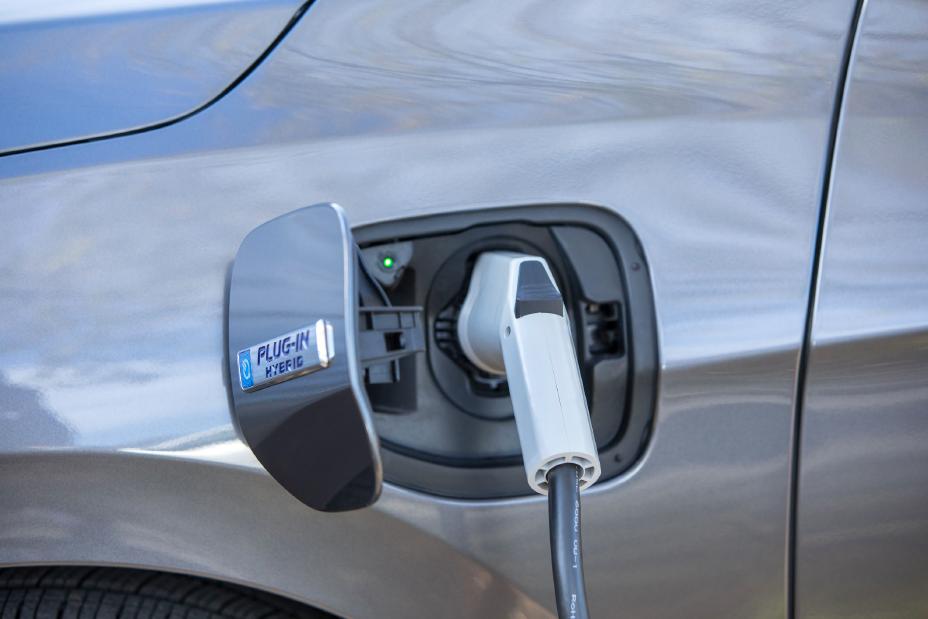 INTERIOR, SOLACE & BAGGAGE
The interior of the 2021 Honda Clarity Plug-in Hybrid is both spacious and practical for all sorts of drivers, even those with small families. It can hold up to 5 passengers in seats within its 101.5 cubic feet of passenger volume. Buyers who opt for the Touring trim level will find their seats covered in a perforated leather trim, giving the interior a little bit more luxury for the price. In terms of the experience within the cabin itself, passengers will find that the interior does not pick up much of the road and wind noise of the outside. The driver's cockpit can come with several features such as 8-way power adjustability and even a leather-wrapped steering wheel on the Touring trim level. Another optional feature makes it so that the front passenger seat is 4-way power adjustable. For the cargo capacity of this mid-sized sedan, it sports about 15.5 cubic feet of cargo volume. Now, this should be enough for those small trips with the family that just involves a few bags. The cabin's center console also comes with a storage compartment for smaller trinkets, as well as the usual side door pockets and glove compartment area.
TECHNOLOGY
For the infotainment system, the 2021 Clarity makes use of an 8-inch touchscreen display for navigation of the various features available. It comes standard with Android Auto and Apple CarPlay integration, as well as connectivity to SiriusXM Radio and HD Radio. Bluetooth functionality is available as well, allowing drivers and passengers alike to stream media from their smartphones and even operate them through a hands-free system. It also comes with an 8-speaker audio system that produces up to 180-watts of power. The Touring model comes with an additional feature: Honda's Satellite-linked Navigation System. It has voice recognition features to minimize driver distraction and can also monitor traffic situation through the Honda HD Digital Traffic system.
SAFETY
All Clarity Plug-in Hybrid models come with a host of Active and Passive safety features, as well as several instances of driver-assistance technologies. The Clarity is fitted with Honda Sensing Technologies, allowing it certain features such as an Adaptive Cruise Control, Forward Collision Warning, and Lane Keeping Assist Systems. Other features that come standard include an Anti-Lock Braking System and Multi-Angle Rearview Camera systems which help in monitoring the environment around the car.
WARRANTY
Honda offers its Limited Warranty for 3 years or for the first 36,000 miles driven, whichever comes first. The Powertrain of the Clarity is also covered with a warranty plan that spans for 5 years or the first 60,000 miles. Should the high-voltage battery experience degradation that's greater than expected, it will be under warranty for 8 years or the first 100,000 miles. There is also a rust perforation warranty that can be availed of in the first 5 years since purchase, regardless of how many miles have been driven.