SUMMARY
The Ford Mustang Mach-E celebrates its 2nd year as the brand's contender for the EV Crossover SUV market. With a generous amount of standard features and a completely high-tech interior, its no wonder that this EV has scored great marks with every driver it comes across. It feels quick and snappy to drive, with the GT models performing much better than what might be expected of it. We definitely feel this EV is in a solid place right now as it trails ahead of the pack.
LATEST
This year will mark the 2nd year that the 2022 Ford Mustang Mach-E will be released, already proving itself to be a reliable EV in the year prior. The battery capacity has been upgraded, further enhancing the usable electric driving range of all models across the board. The 2022 Ford Mustang Mach-E color choices have been revamped as well with the addition of Ice White, Grabber Blue, Cyber Orange, and other options on all models. The Ford Mustang Mach-E release date is expected to be around February 2022.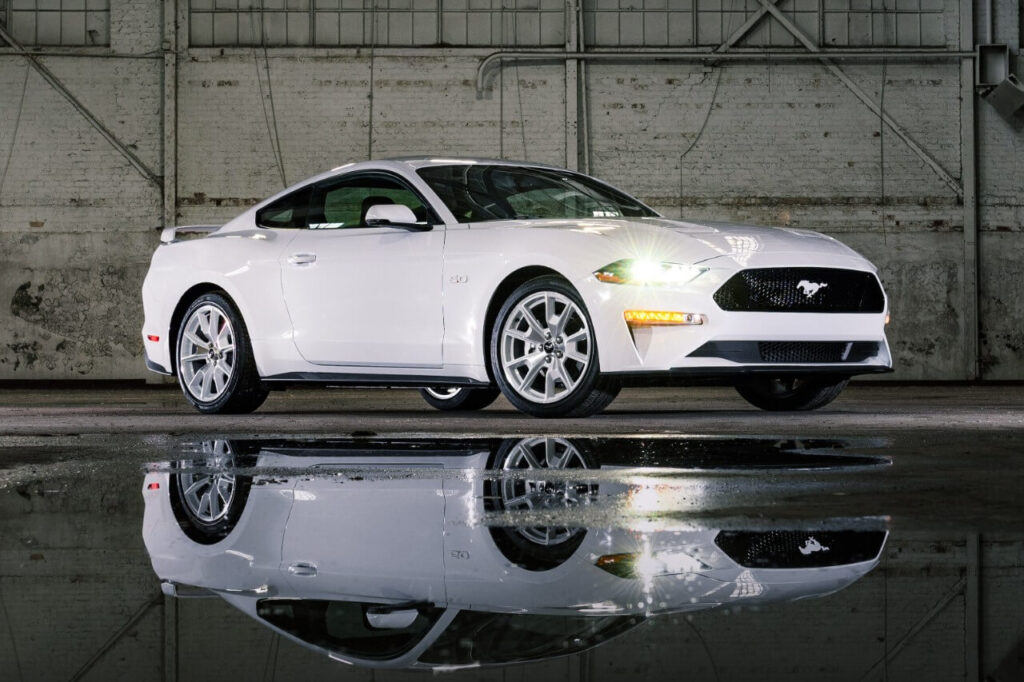 ESTIMATED PRICE
This year's Ford Mustang Mach-E comes with 4 different trim levels, with the GT models being the most kitted out of all. Buyers will have the option of either a rear-wheel or all-wheel drive system. Those who are choosing to get the Premium model will also have the choice between the Extended Range battery pack or the Standard Range battery pack. Below is a table summarizing the different MSRPs of the 2022 Ford Mustang Mach-E:
| | |
| --- | --- |
| Trim (Drivetrain) | MSRP* |
| 2022 Ford Mustang Mach-E Select | $43,895* |
| 2022 Ford Mustang Mach-E Premium | $49,100* |
| 2022 Ford Mustang Mach-E California Route 1 | $52,775* |
| 2022 Ford Mustang Mach-E GT | $61,995* |
Ford has released the 2022 Ford Mustang Mach-E lease price details and other financing options on their official website, viewable through their vehicle configurator. Should you need more information on this, make sure to check their site out or talk to your preferred car dealership for more details.
MACHINE PERFORMANCE
The 2022 Ford Mustang Mach-E specs sheet details the performance output of this crossover SUV. Making use of electric motors in either a rear-wheel or all-wheel setup, the Select model can generate 266 horsepower. The California Route I and the Premium trim levels improve on this by raising the power output to 290 horsepower for the RWD model and 346 horsepower for the eAWD models. Torque output remains stead for these three models at 317 pounds-feet for RWD and 428 pounds-feet for eAWD. The GT models make use of an enhanced secondary motor, being only available as an all-wheel drive vehicle. The GT and GT Performance generates 480 horsepower, differing in torque outputs at 600 pounds-feet for the GT and 634 pounds-feet for the GT Performance. The Ford Mustang Mach-E 0-60 times have also been noted down, with the GT series having the best performance overall. The Select has a sprint time of 5.8 and 5.2 seconds for the RWD and eAWD models. This jumps all the way to 3.8 seconds and 3.5 seconds for the GT and GT Performance.
BATTERY LIFE
The Mustang Mach-E this year has received a battery pack upgrade, making the effective driving range even longer than the previous year. The Standard Range battery pack has a usable capacity of around 70 kWh, with the Extended Range having a capacity of 91 kWh. The 2022 Ford Mustang Mach-E charge time is around 10.9 hours with Ford's Connect Charge Station running at the standard 120 volts. Using its compatibility with fast charging stations available at Electrify America, the Mustang Mach-E can go from 10% to 80% in just about 45 minutes. That's already assuming that you have an Extended Range battery pack and a rear-wheel drive model.
FUEL EFFICIENT & ACTUAL MPG
The details about the Mustang Mach-E's MPGe rating, we do have the EPA estimates for the car's electric driving range. The Select model can run for 247 miles on RWD and 224 miles for the eAWD. The California Route I model with its Extended Range can go for 314 or 312 miles for the RWD and eAWD models, respectively. The GT series performs less favorably as it sacrifices efficiency for performance, reaching 270 miles for the GT and 260 miles for the GT Performance.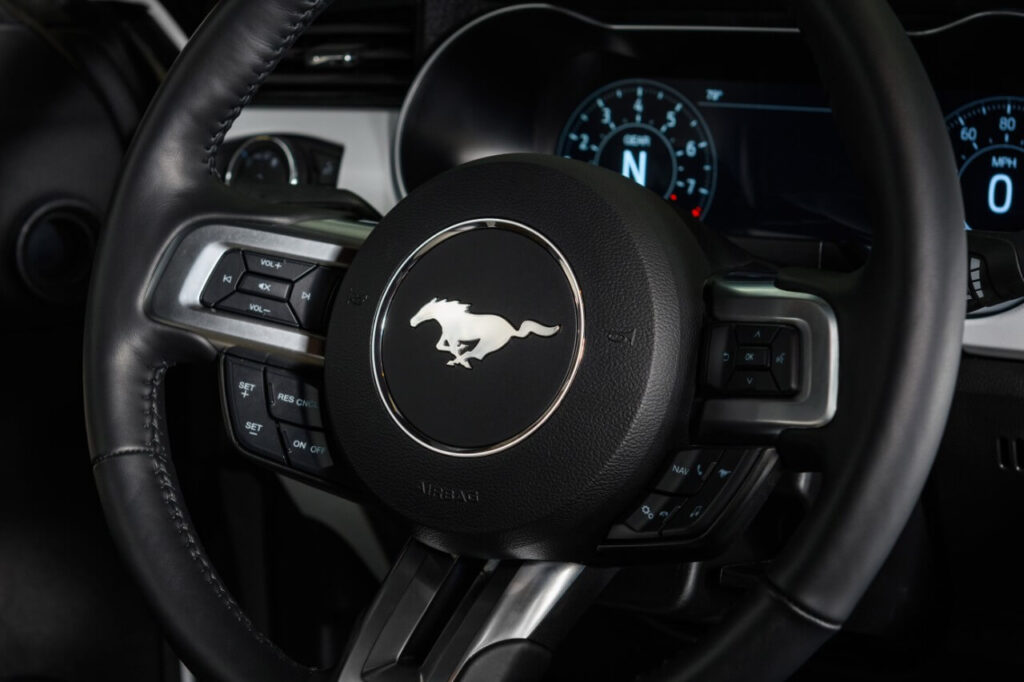 INTERIOR, SOLACE & BAGGAGE
Ford's work on the 2022 Ford Mustang Mach-E interior space takes only small bits of design elements from the regular Mustang. With enough seating for 5 persons, it's definitely more on utility than for racing down courses and straightaways. The cargo capacity of the Mustang Mach-E stands at around 29.7 cubic feet from behind the rear seat, going further to 59.7 cubic feet if from behind the first row of seats. The front trunk, or frunk, can be used for storage with 4.7 cubic feet of space for smaller items.
TECHNOLOGY
The infotainment system of the Ford Mustang Mach-E is operated through a standard 15.5-inch Touchscreen display. SYNC 4A comes included with all trim levels, enabling voice commands and built-in navigation system features. The audio system is composed of a 6-speaker sound setup but can be upgraded to a B&O 9-Speaker and Subwoofer setup with an upgrade to the Premium and GT trim levels. The driver makes use of a 10.2-inch Digital Cluster Screen for tracking various information about their car. They may also make use of the wireless phone charging pad made available on all trim levels.
SAFETY
There are a whole host of safety features and driver-assistive features mounted onto each model of the 2022 Ford Mustang Mach-E. Firstly, all models come standard with Ford's AdvanceTrac system to help them in handling their vehicles in difficult road conditions. Other standard features include the Advanced Security Pack, Individual Tire Pressure Monitors, and a Post-Crash Alert System. Models will also make use of the various features included with the Ford Co-Pilot 360 safety suite, including Forward Sensing Systems and Pre-Collision Assists among other features.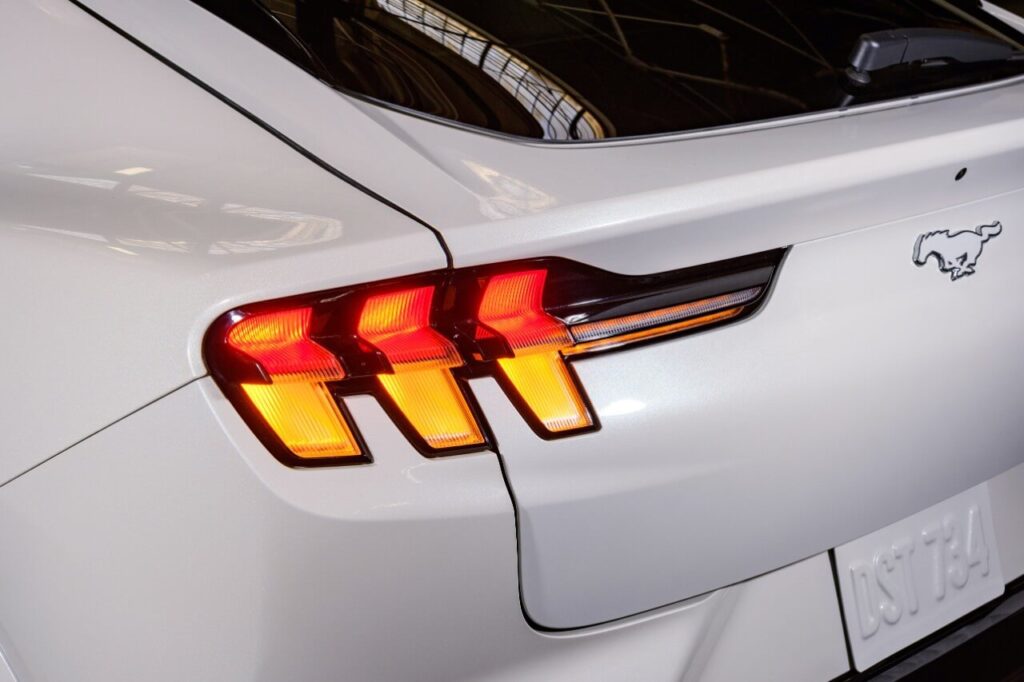 WARRANTY
Ford's warranty coverage plans are always on-par with that of the competition, although there's not really much to set it apart as well. The Limited warranty plan stands for 3 years or the first 36,000 miles driven. Powertrain warranty lasts for 5 years with a mileage limit of 60,000 miles. All electrical components are covered under warranty for a total of 8 years or the first 100,000 miles driven. The company has yet to offer any plans for complimentary scheduled maintenance.