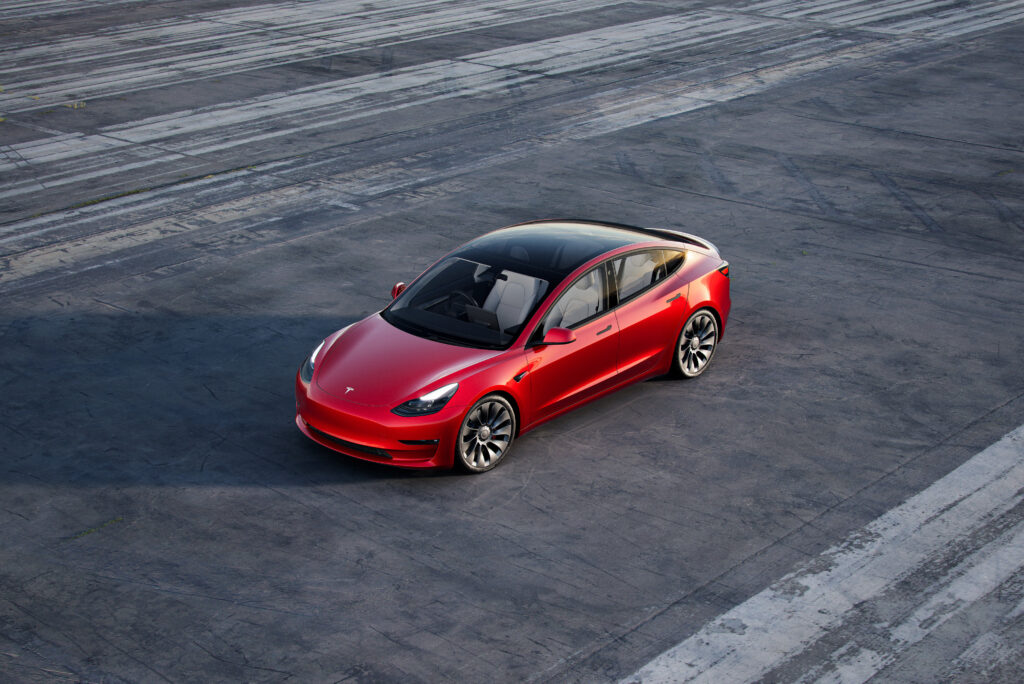 SUMMARY
The 2022 Tesla Model 3 is nearing its release, and fans of the electric vehicle brand are eagerly waiting to get their hands on one. This is the brand's most affordable EV model, offering great value at a surprisingly forgiving price point. Our review on the 2022 Tesla Model 3 will go over the various specs, features, and performance stats that this mid-sized EV sedan boasts.
LATEST
Coming fresh from a redesign, the 2022 Tesla Model 3 improves on the wonderful drive experience. Other than some aesthetic changes in both the exterior and interior of the car, the only significant change would be an overall increase in electric driving range. The release date of the 2022 Tesla Model 3 is expected to be at the early parts of 2022.
ESTIMATED PRICE
Tesla offers 3 different trim levels for the 2022 Tesla Model 3, all with different price points. Below is a table of the various models that buyers can avail of:
| | |
| --- | --- |
| Trim (Drivetrain) | MSRP* |
| 2022 Tesla Model 3 | $44,990 |
| 2022 Tesla Model 3 Long Range | $50,990 |
| 2022 Tesla Model 3 Performance | $58,990 |
For those interested in lease deals for the 2022 Tesla Model 3, the company has a leasing calculator on their website that you can use in order to estimate costs. Once all requirements are approved by Tesla, your Model 3 of choice will arrive 24 hours after your signature is affixed. Make sure to also check out their side in order to see if your state is eligible for Tesla's leasing deals.
MACHINE PERFORMANCE
The Model 3's various trims work with an all-electric powertrain setup that produces a great amount of engine power. The standard Model 3 is fitted with a rear-wheel drive system, reporting a power output reaching 283 horsepower and a torque output of 307 pounds-feet. The Long Range Model uses a dual-motor system, with a pair of electric motors providing power to each axle. It produces about 346 horsepower and 398 pounds-feet of torque. Lastly, the Performance variant uses the same dual motor system as the Long Range, producing 450 horsepower and 471 pounds-feet of torque. According to Tesla's site, the base model 3 has a top speed of 140 mph and can reach 60 mph in about 5.8 seconds. Next comes the Model 3 Long Range, which tops out at 145 mph and runs to 60 mph in 4.2 seconds. Lastly, the Performance tops the speed charts with a max of 162 mph and a 0-60 time of only 3.1 seconds.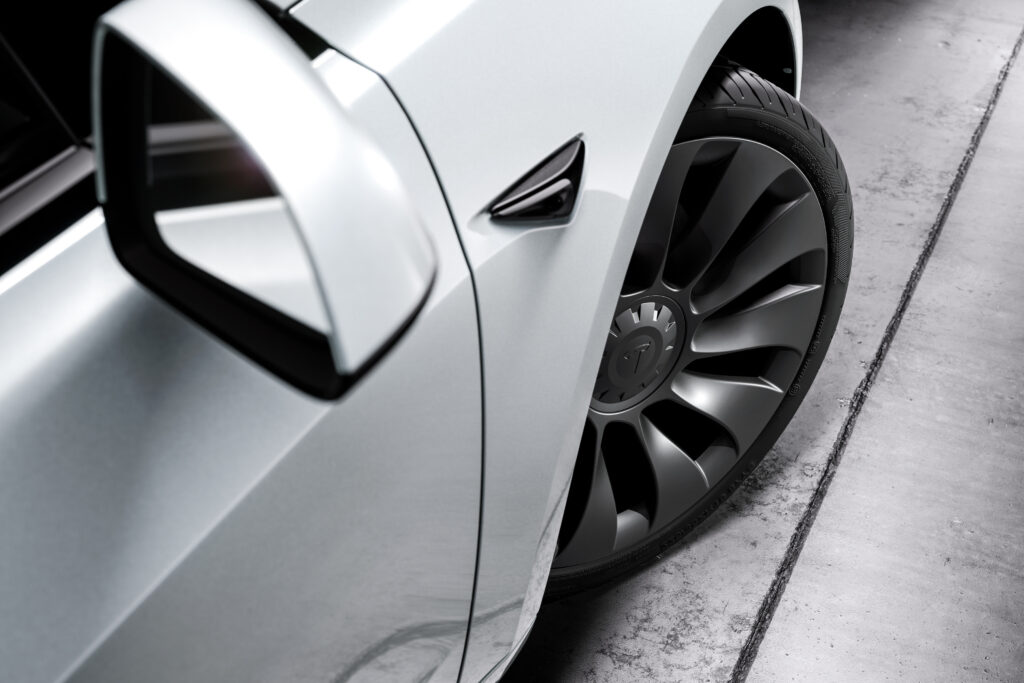 BATTERY LIFE
All aspects of the Model 3's battery system has been thoughtfully integrated into the body of the car itself. Capacity for the battery pack differs according to the trim level, with the standard model having the smallest capacity. The Standard Model 3 comes with a 54 kWh pack, while the AWD Long Range and Performance variants make use of a 75 kWh battery pack.
FUEL EFFICIENT & ACTUAL MPG
The Model 3 is still known as quite an efficient EV, having a driving range that rivals those of competitors in the market today. Below are the respective MPGe ratings of the various trim levels of the 2022 Tesla Model 3:
| | | | |
| --- | --- | --- | --- |
| Trim Mileage Estimates | City/mpg | Highway/mpg | Combined/mpg |
| 2022 Tesla Model 3 | 150 | 133 | 142 |
| 2022 Tesla Model 3 Long Range | 141 | 127 | 134 |
| 2022 Tesla Model 3 Performance | 118 | 107 | 113 |
INTERIOR, SOLACE & BAGGAGE
The interior of the 2022 Tesla Model 3 is both spacious and minimalistic by design. The company has gone for a glass roof which is said to give the car a more natural feel as it gives an unimpeded view of the sky. It also has the added feature of blocking both infrared and ultraviolet light, reducing both glare and heat. The seats are made of vegan materials which were custom-engineered to be more sustainable than the typical materials used for seating. Almost no physical controls are found on the dashboard, giving it a cleaner and sleek look. Most of these are relegated to touch commands on the screen. It fits up to 5 passengers and has a cargo volume of about 23 cubic feet.
TECHNOLOGY
The tech mounted onto the Tesla Model 3 give it a high-tech feel that many brands are still attempting to replicate. Paired with the brand's minimalist interior styling, it makes the Model 3 a futuristic feel to it. It comes with a 15-inch touchscreen where the driver and front passenger can utilize the car's various features. For the driver, it allows them to use the features such as a set of HD side and rearview cameras, the navigation system, an advanced climate control system, and locations of traffic control signals and hazards around the vehicle. For passengers, the infotainment features on the Model 3 can make sure that they're entertained throughout the whole journey. It features Bluetooth connectivity, as well as connectivity features like caraoke and an internet browser. The audio system mounted on the car is a set of 14 speakers that come with a subwoofer unit and 2 amps included, producing an immersive sound experience.
SAFETY
Tesla's Model 3 has won several awards related to safety such as the 2021 Top Safety Pick+ award from IIHS. It has also been rated with five-stars for overall safety by the NHTSA. With all these glowing scores, passengers should feel safe and protected within the cabin of this mid-sized sedan. In terms of features, the 2022 iteration of the Model 3 still comes with the driver-assistance features and safety tech expected from Tesla. These include blind-spot monitoring systems, an adaptive cruise control, automated emergency braking, and rear cross-traffic alerts. There is also the option for Tesla's automated driving package, costing about $10,000. This package includes an Autopark feature, automatic lane change capabilities, and autonomous navigation through the car's Autopilot among others.
WARRANTY
The company's limited warranty plan spans for 4 years or the first 50,000 miles driven, whichever comes first. They also offer a Supplemental Restraint System Warranty plan which lasts for 5 years or for the first 60,000 miles driven. Tesla offers a Battery and Drive Unit warranty plan for the Model 3 RWD that spans 8 years or the first 100,000 miles driven. For the Long Range and Performance models, it spans for the same 8 years but has an increased mileage allowance of 120,000 miles.